BEAT STRESS EMBRACE NATURE
with
YOGIC LIFESTYLE MODEL
A FASCINATING MATRIX OF
Yogic Education Blueprint
to Encode Inner Engineering with YOGIC KNOW-HOW
TechSavvy Yoga Challenge
towards Integrative Therapeutic Techniques with YOGIC DO-HOW
TechSavvy Guru Counsel
to Discover & Pursue your Inner Calling with YOGIC BE-HOW
REVIVE YOUR LIFE
TAKE CHARGE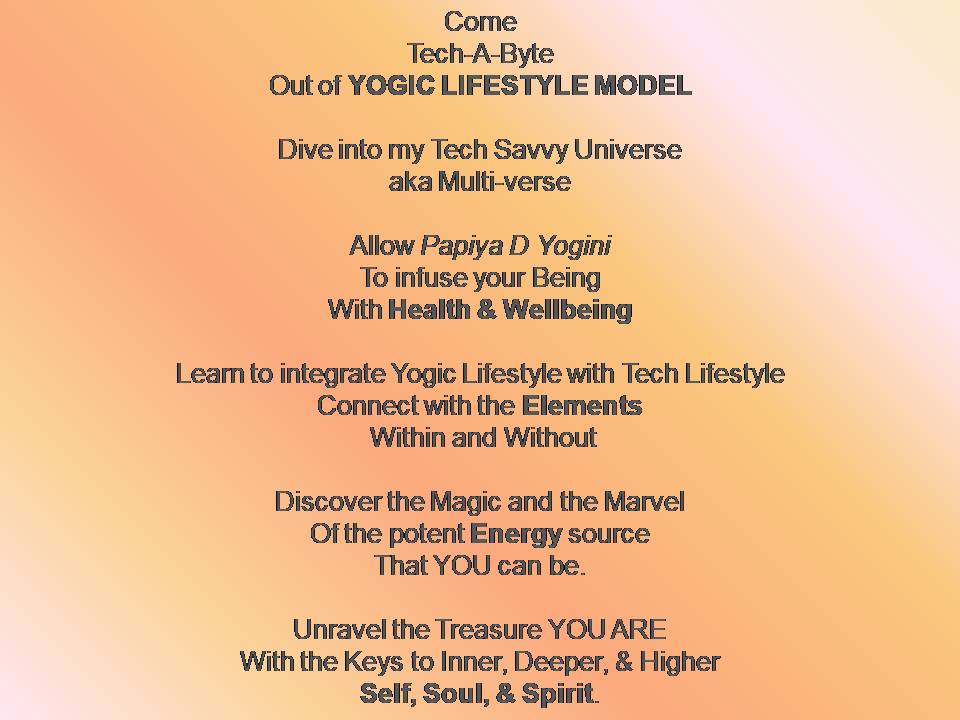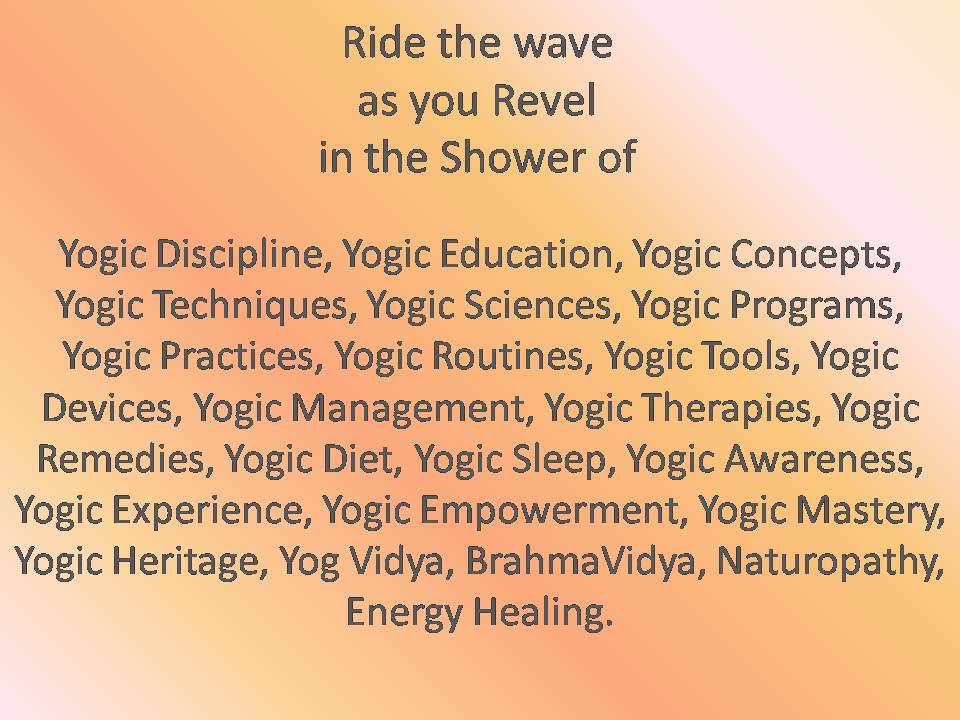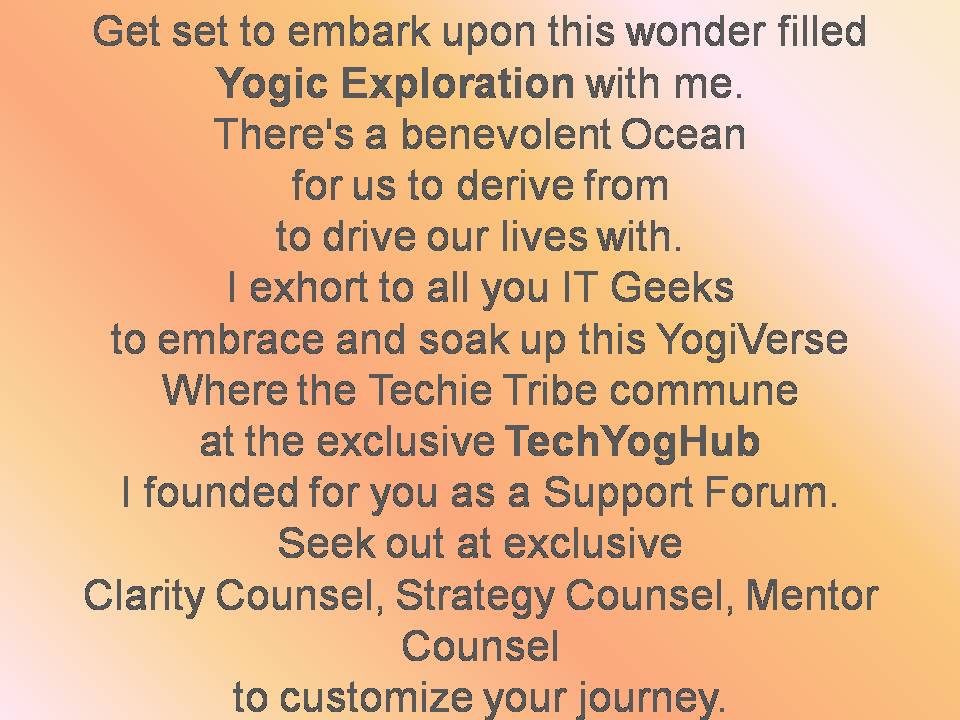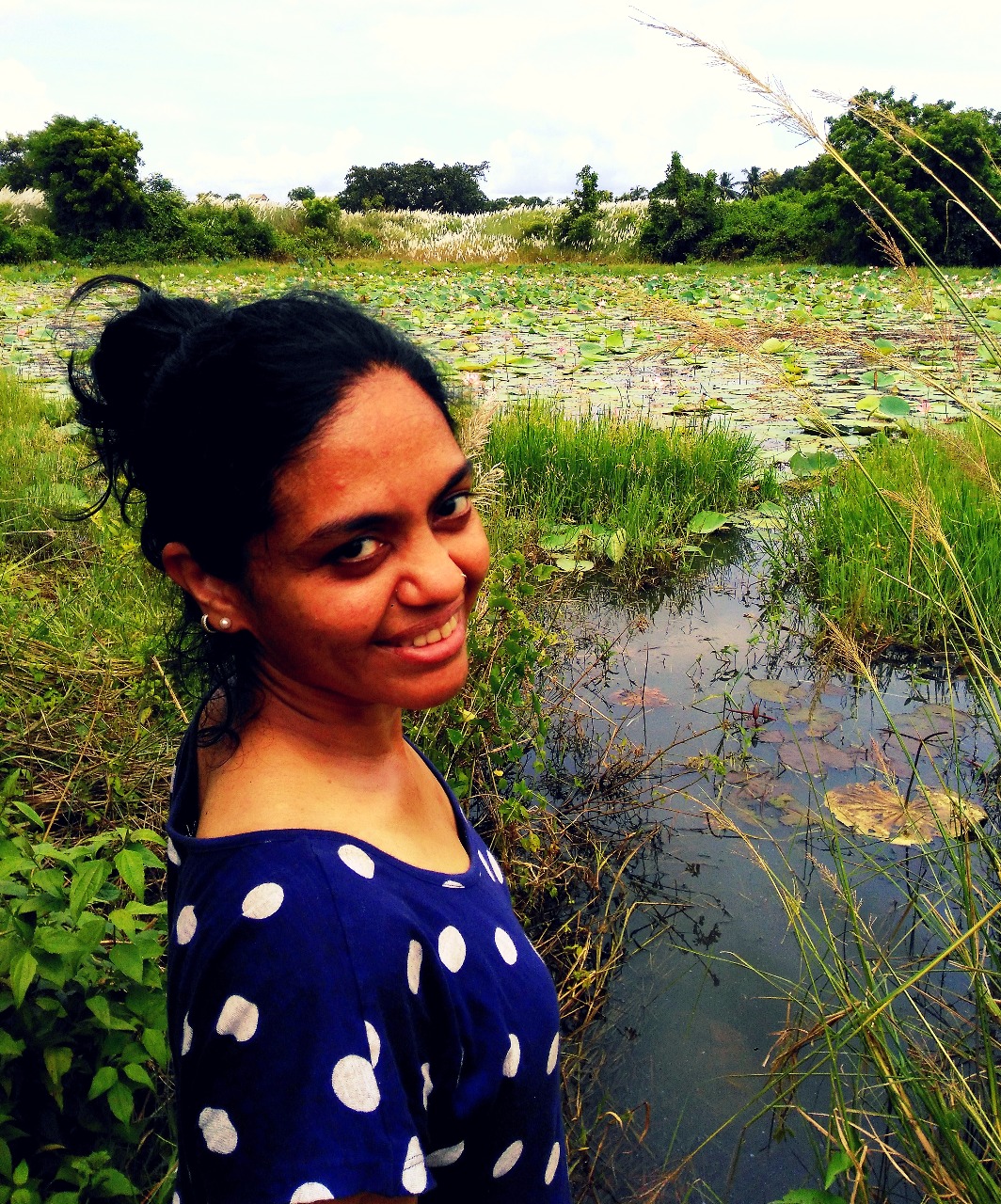 Hi there! I am Papiya D Yogini.
I am into Naturopathy & Yogic Sciences.
I offer Yogic Lifestyle to those grinding the Tech Lifestyle.
My Mission is to Turn Millions of Techies out there into Yogies, to be the Creators of a Fulfilling Existence.
I commit myself to address the Lifestyle & Health issues, with Yogic Sciences & Yogic Discipline.
I formulated a Yogic Lifestyle Model, for the Computer Professionals to Banish TechnoStress.
It constitutes of 3 Pillars - Yogic Education Blueprint, TechSavvy Yoga Challenge, TechSavvy Guru Counsel.
I am the founder of TechYogHub, where the Techie Tribe Commune as Support System on the road map to Success, of Living a Happy and Healthy lifestyle.
Come Explore & Empower at www.selfsoulspirit.com where I have compiled all my Teachings and Learnings of 20 years.
Tune in to my Podcast, Yogically Yours, to Learn the Science of Being Happy
Love & Light,
Yogically Yours,
Papiya D Yogini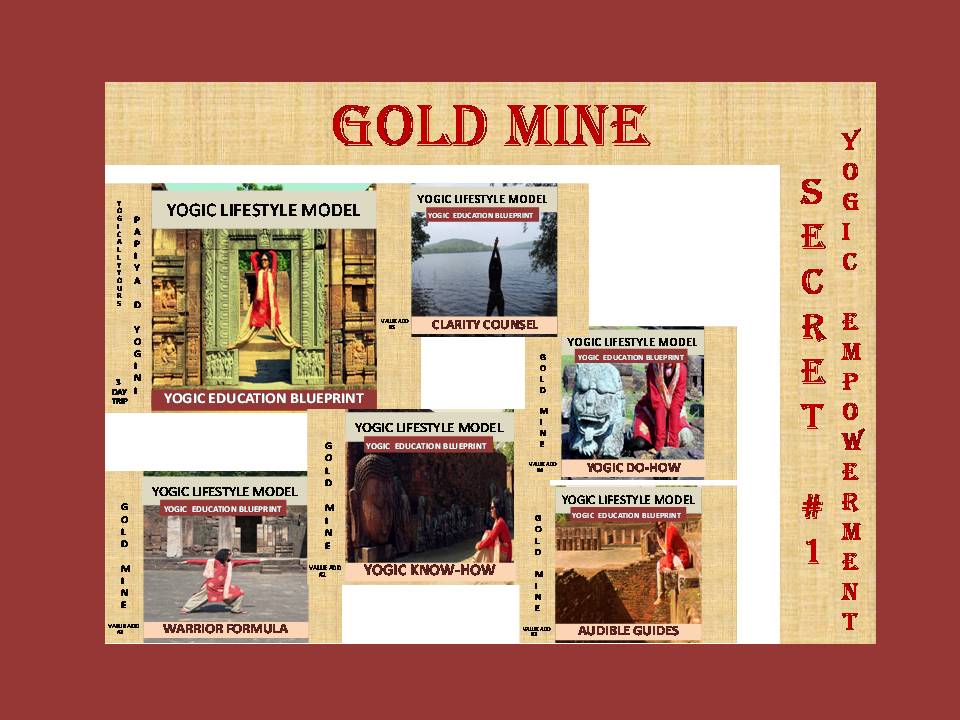 YOGIC EDUCATION BLUEPRINT
3 DAY TRIP - LEARNING MODULE
BONUS BUNDLE
WARRIOR FORMULA
- SELF DISCOVERY PROCESS
YOGIC KNOW-HOW
- FOUNDATION & FUNDAMENTALS
AUDIBLE GUIDES
- MAGIC POTION
YOGIC BE-HOW
- QUICK FIX DEVICES
CLARITY COUNSEL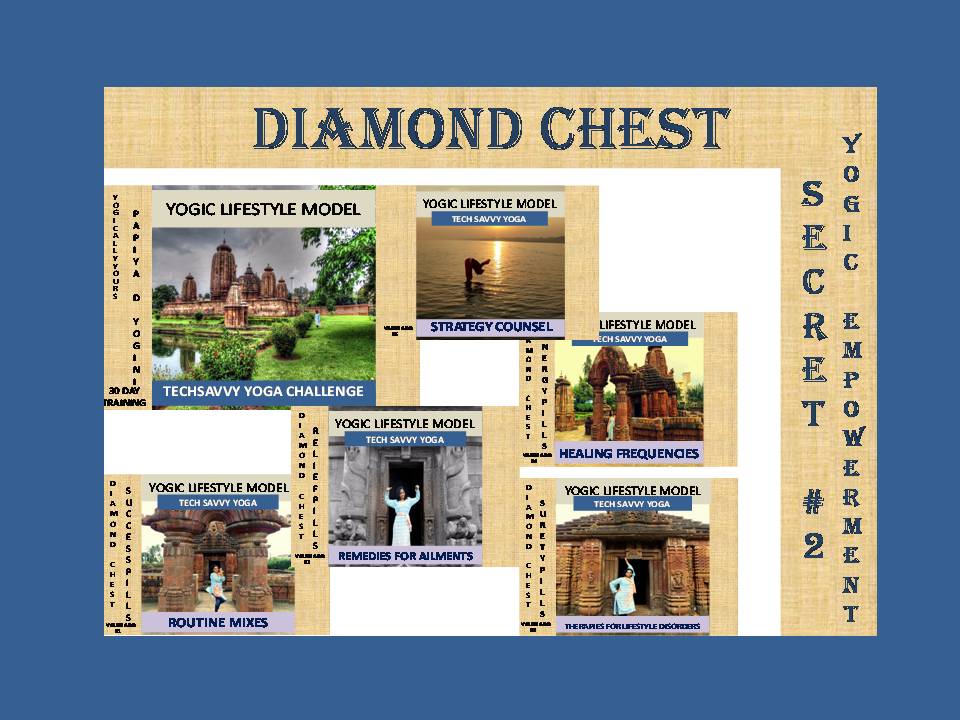 TECHSAVVY YOGA CHALLENGE
30 DAY TRAINING - PRACTICE MODULE
BONUS BUNDLE
ROUTINE MIXES
- SUCCESS PILLS
REMEDIES FOR MALADIES
- RELIEF PILLS
THERAPIES FOR LIFESTYLE DISORDERS
- SURETY PILLS
HEALING FREQUENCIES
- ENERGY PILLS
STRATEGY COUNSEL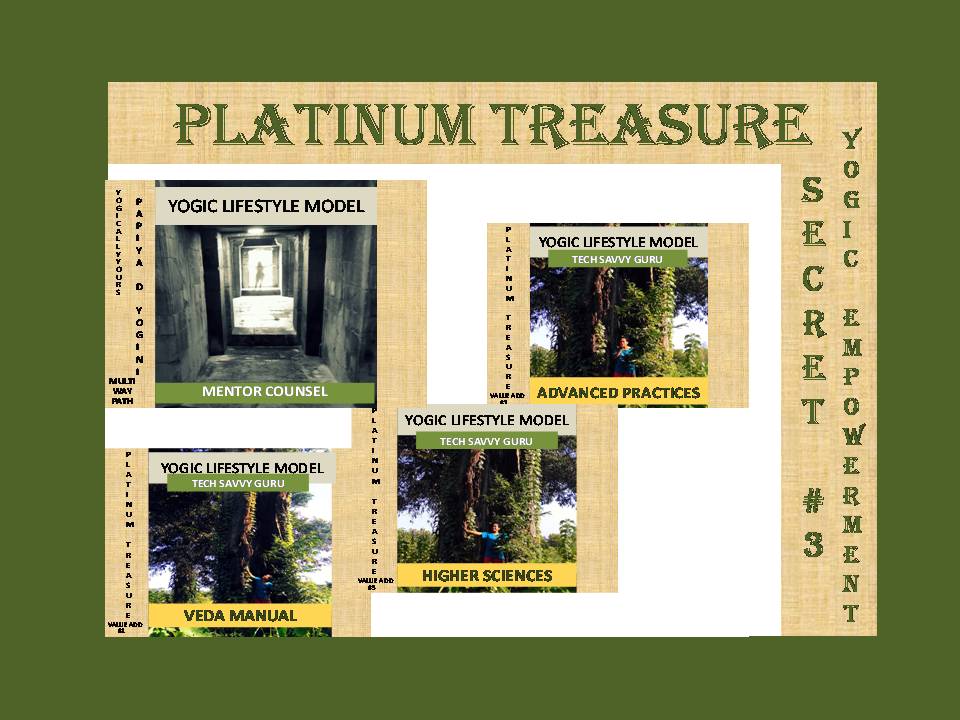 TECHSAVVY GURU COUNSEL
3 WAY TRIP - GROWTH MODULE
BONUS BUNDLE
VEDA MANUAL -
GYANA YOGA, BHAKTI YOGA, RAJA YOGA
ADVANCED PRACTICES -
KARMA YOGA, TANTRA YOGA, KRIYA YOGA
HIGHER SCIENCES -
YOGA VIDYA, BRAHMA VIDYA, REIKI