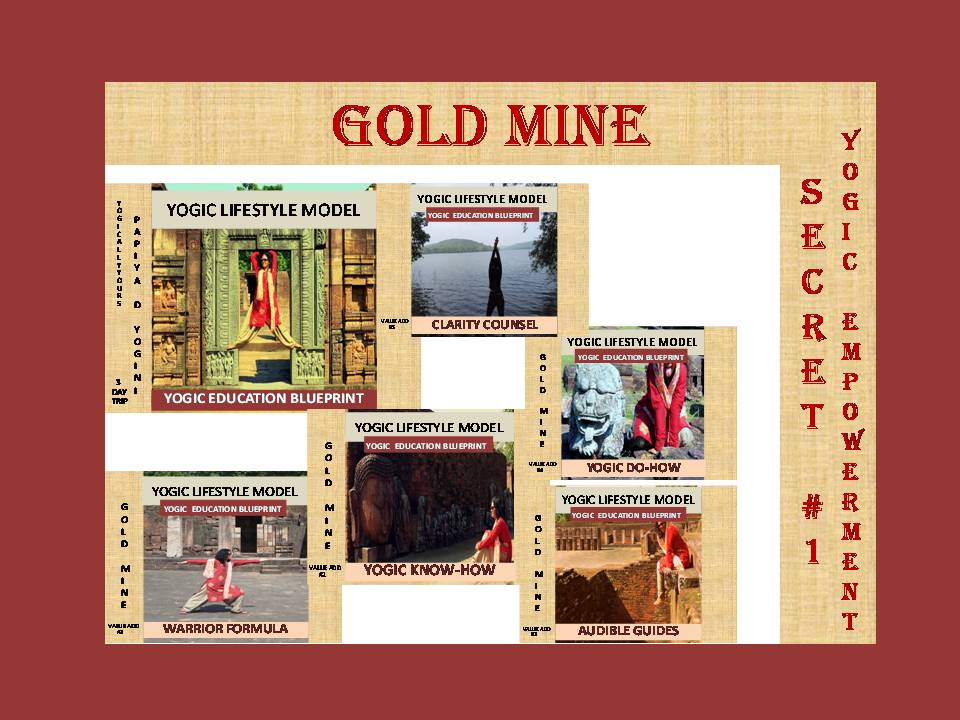 YOGIC LIFESTYLE MODEL -
YOGIC EDUCATION BLUEPRINT
BUNDLE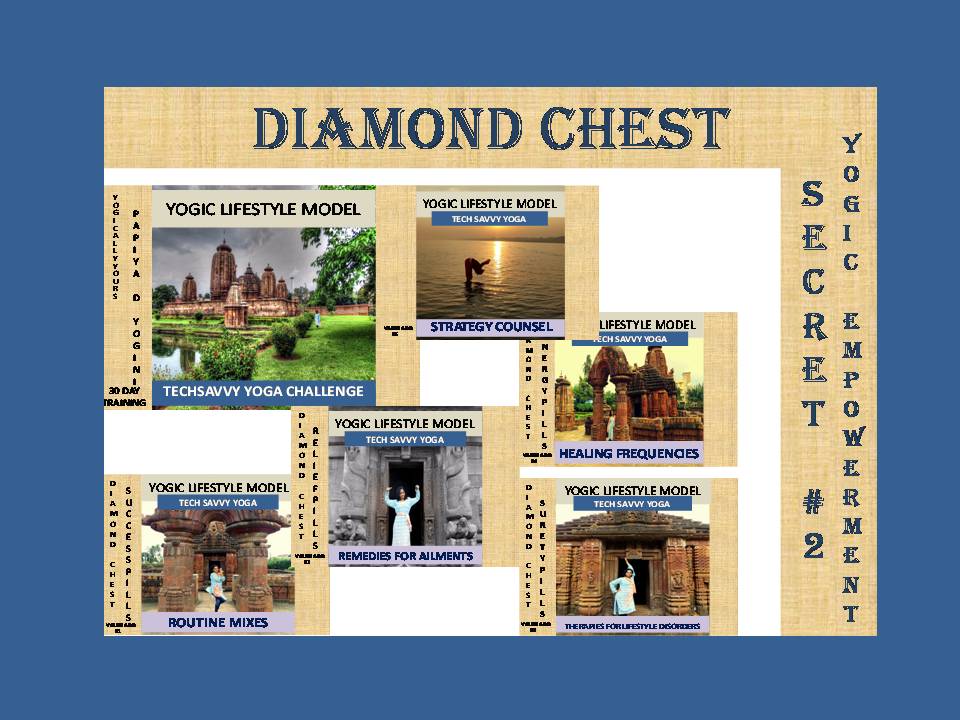 YOGIC LIFESTYLE MODEL -
TECHSAVVY YOGA CHALLENGE
BUNDLE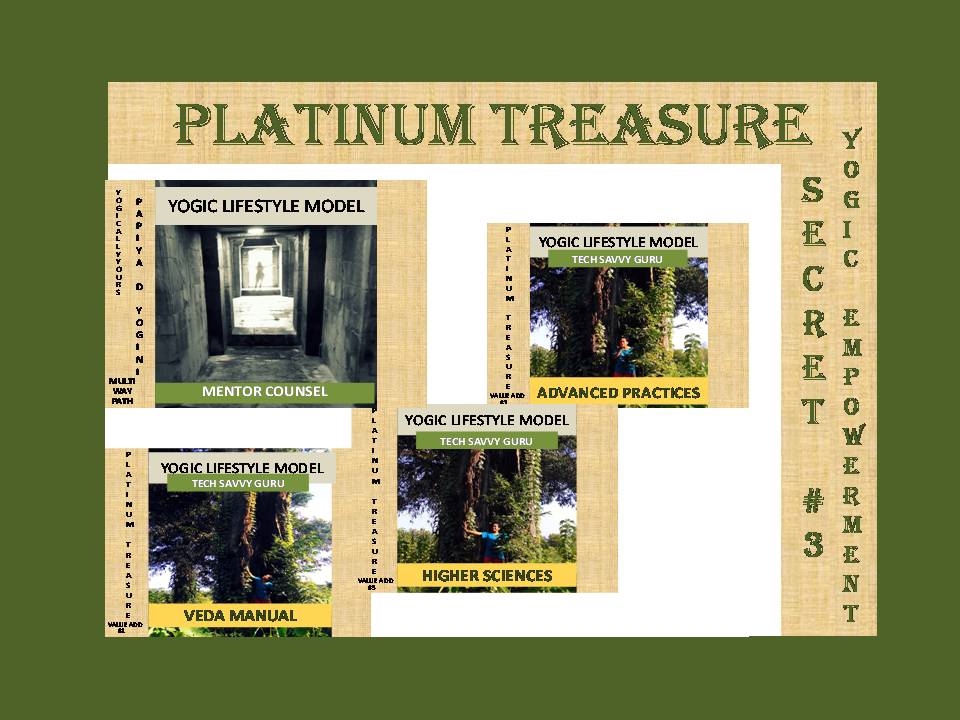 YOGIC LIFESTYLE MODEL -
TECHSAVVY GURU COUNSEL
BUNDLE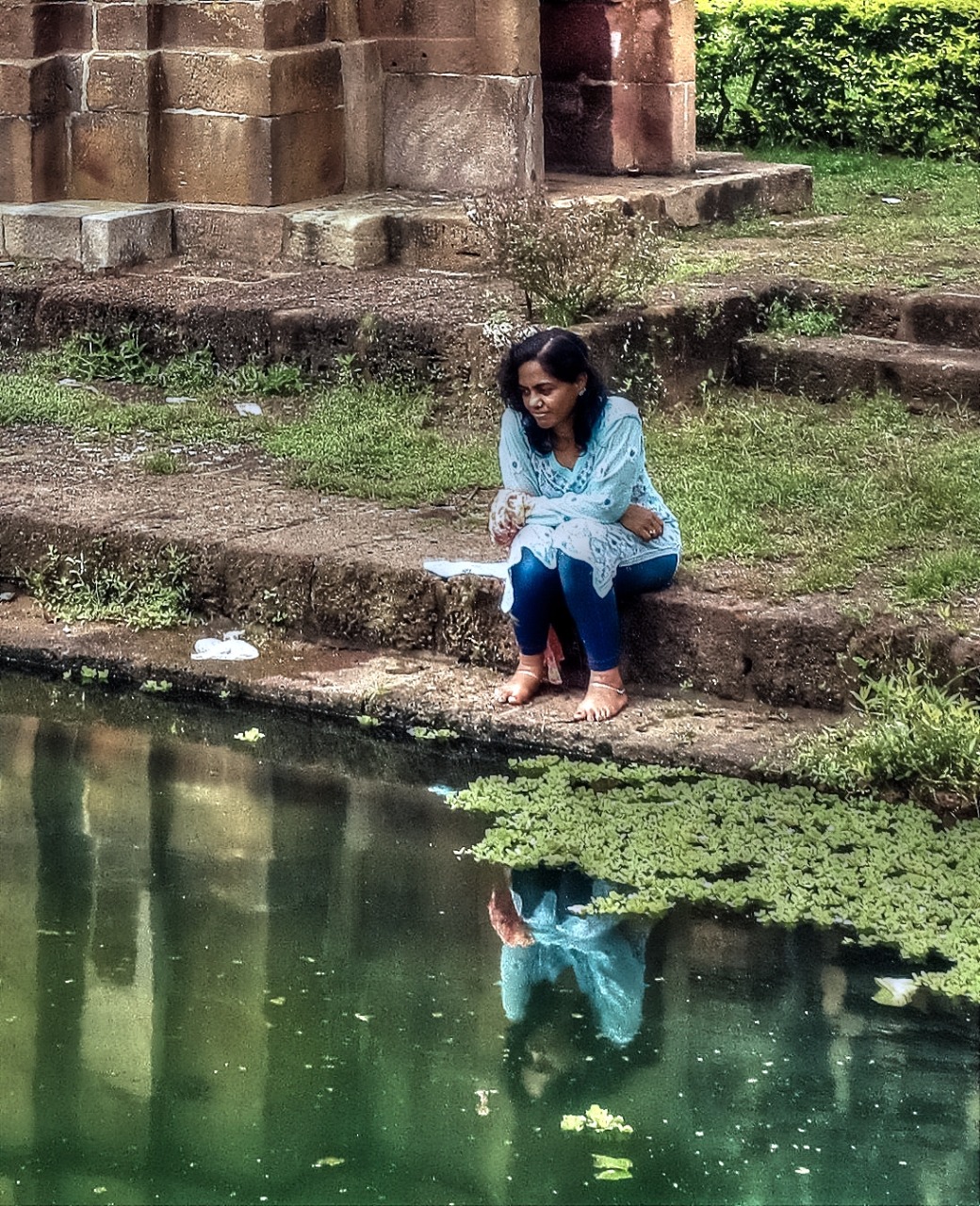 FEELING THE DISCONNECT?
LOOKING TO RECONNECT?
to the Inner, Deeper, Higher
Self, Soul, Spirit
Feedback at an Offline Yogic Management Workshop at Defence Officers' Institute, Jabbalpore..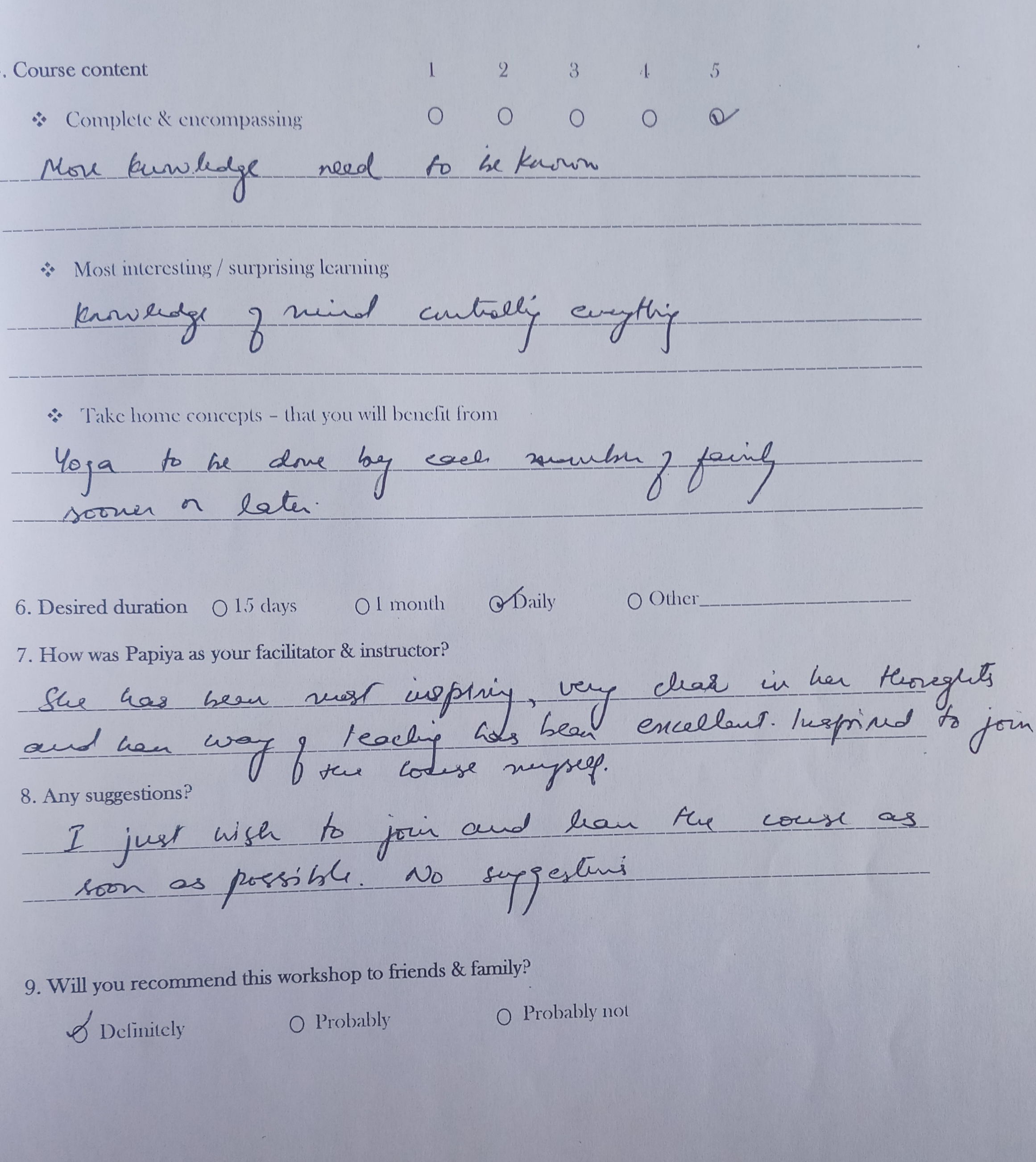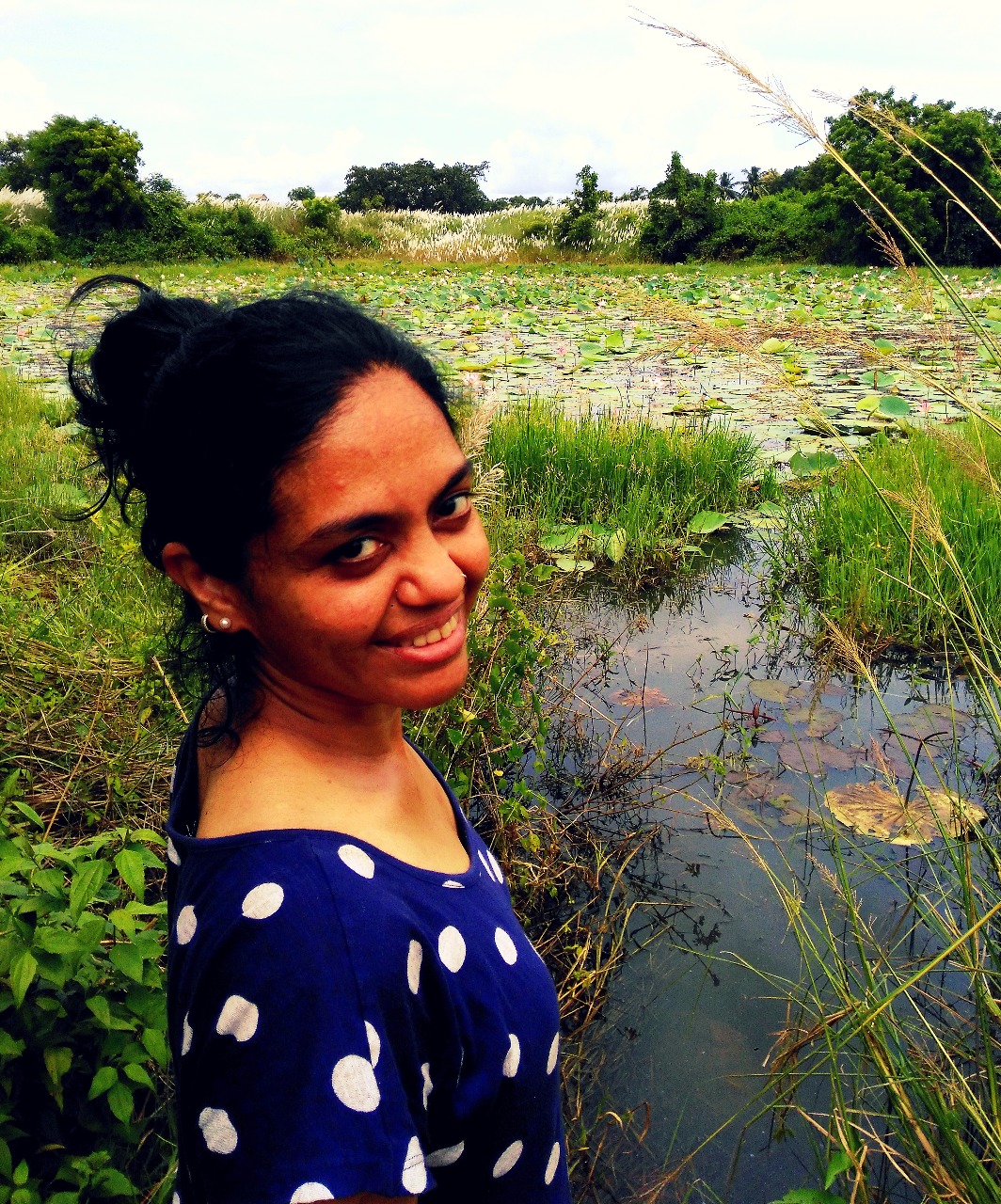 Hi there! This is Yogically Yours Papiya D Yogini.
Welcome to Papiyaz School of Health & Energy.
I am into Naturopathy & Yogic Sciences.
I offer Yogic Lifestyle to those grinding the Tech Lifestyle.
My Mission is to Turn Millions of Techies out there into Yogies, to be the Creators of a Fulfilling Existence.
I commit myself to address the Lifestyle & Health issues, with Yogic Sciences & Yogic Discipline.
I formulated a Yogic Lifestyle Model, presenting the Three Secrets to Banish TechnoStress.
It constitutes of Yogic Education Blueprint, TechSavvyYoga Challenge, TechSavvyYoga Counsel.
I am the founder of TechYogHub, where the Techie Tribe Commune as Support System, on the road map to Success, of Living a Happy and Healthy lifestyle.
Come Explore and Empower your Being at www.selfsoulspirit.com with Nature Care and Cure.
Listen in at my Podcast Yogically Yours, by Papiya D Yogini, to gain insights into Yogic Fundamentals.
CONNECT TO THE ELEMENTS
SEEK NATURE POWER
INVOKE THE ENERGIES
WITHIN & WITHOUT
TREAT THE BODY-MIND-SPIRIT COMPLEX
REVEL IN THE HARMONY
REVITALIZE & REJUVENATE
REJOICE IN SELF-SOUL-SPIRIT COMMUNION
EXPERIENCE THE YOGIC LIFESTYLE HIGH
WITH YOGIC LIFESTYLE MODEL
COME SOAK IN THE TIMELESS WISDOM
COME EMBRACE THE ANCIENT SCIENCES
Yogically Yours
Papiya D Yogini